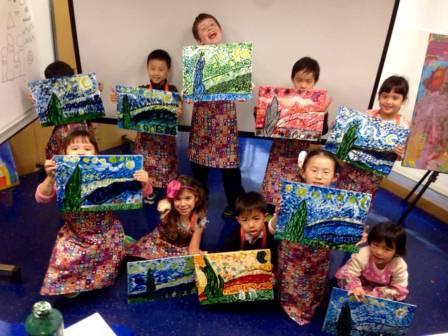 Unleash your child's creativity with painting lessons in an inspiring and a nurturing atmosphere! Children will have fun drawing, painting and letting their imagination run free. In small classes, they will be guided through creatively-themed projects and taught the fundamentals of drawing, color mixing and painting techniques and even some interesting bits of art history. Our lessons are designed to give kids a central idea to start from and the room to take this idea as far as their inspiration, little fingers and loads of paint will take them.
You can learn more about our classes and view some of our students' work at www.pitterpainterhk.com and on www.facebook.com/PitterPainter
All materials are included in the course fee.