Class Information
Creative Writing (6-8yrs)

Once again Gateway's Creative Writing classes have expanded to make room for more and more writers. The core principle remains the same however; it is the quality not the quantity that counts. These classes focus not just on improving the way students write, but also on changing the way they think about and approach their writing, it encourages them to interpret the world around them in a fresh and exciting way. These classes produce some of the best writers around.
Gateway Education certificates are awarded after completion of the course.
Creative Writing (6-8yrs) Students in the class are encouraged to move away from the safe standard, and dare we say dull, stories that they are quick to offer and really think about the plot, characters and quality of language that they use.
Instructor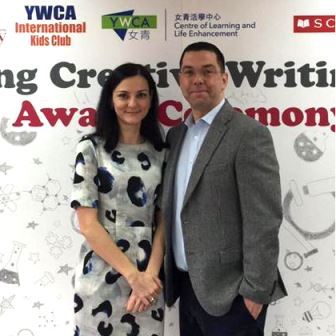 Date
Day
Time
APH Fee
Standard Fee
Detail
/Enroll
3Nov 2020 - 8Dec 2020
Tue
15:45
to
17:00
$1998.00
$2118.00
Detail
/Enroll
5Nov 2020 - 10Dec 2020
Thu
16:00
to
17:30
$2394.00
$2514.00