Class Information
Kindy Word Builders (2-3yrs)
Pre-Kinder Classes (2-3yrs) unaccompanied
Gateway Education offer a wide range of classes aimed at creating opportunities for pre-kinder students to take those initial steps towards independent learning. Classes are delivered by Sally, who has been successfully guiding and helping children through these important early stages of learning for more than 13 years. Through a wide variety of classes pre-kinder children are able to experience a new level of independence in a safe and fun environment.
Whilst each of the classes are different, one aspect that is constant to all is social and emotional development, an area that is key to all future learning. Ultimately children must master this to open up future learning opportunities and to pave the way for starting school. These classes allow children to explore a huge range of activities that use both gross and fine motor skills, make new friends, practice lingual skills, build cognitive knowledge and target specific areas of learning such as reading, phonics, maths and science. (For reading, phonics, maths and science please refer to those specific sections of the book).
Classes are carefully designed to meet the needs of all through a large variety of fun activities to maximize learning opportunities for everyone.


For children in this age group to be able to express themselves easily, effectively and confidently they need to be equipped with a large enough vocabulary. This class aims to provide children with a wide range of words that are relevant and useful in their daily lives, as well as encouraging them to expand on their natural language use. Through games and activities children discover a variety of useful vocabulary as well as ways to use it. It is a great developmental class for pre-kinder children.Gateway Education certificates are awarded after completion of the course.
Note: This is an unaccompanied class.
Instructor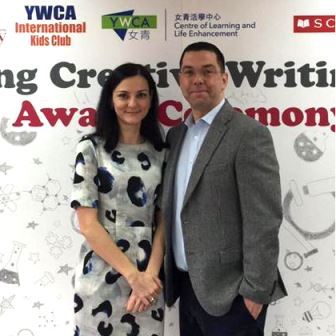 Date
Day
Time
APH Fee
Standard Fee
Detail
/Enroll
3Nov 2020 - 8Dec 2020
Tue
14:30
to
15:30
$1596.00
$1716.00
Detail
/Enroll
6Nov 2020 - 11Dec 2020
Fri
09:00
to
10:00
$1596.00
$1716.00